Buying Bitcoi
n
Important note : we're talking about buying REAL bitcoin, not Bitcoin IOU or another misleading alternative like with Revolut.
To buy some bitcoin, you'll need a seller. It can be a broker (most common case), an ATM or someone you know. Either case, the idea is similar.
Step 1: create a wallet to receive bitcoins. We have many tutorials to help you choose and setup your Bitcoin wallet.
Choice-helping information can be found on the Security theme page or under the wallet tutorials section.
Step 2: Create an account at a Bitcoin broker. We also have a number of tutorials to help you here, here is 3 possibilities:
Regular exchanges

DCA soluiton

Peer to peer solution
Regular exchanges :  Bitstamp – Kraken
Once you have registered an new account, you'll usually need to provide Know-Your-Customer (KYC) personal information thus revealing your ID card or passport.

After validation, you will execute a wire transfer to deposit some euros. Go to the EUR wallet of the exchange and select "deposit", you'll see the bank information.

Your wire transfer must include the provided tracking ID.

When the money has been received, you'll have to select Bitcoin and buy (warning: Bitcoin = BTC, not BCH, which is a scam).

You enter the amount to buy, usually a "market order" is faster than other more complex options.
Your bitcoin is now in your broker account, you'll need to move it in your own wallet to avoid any loss or hack.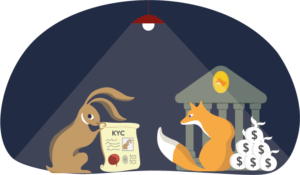 Remove your bitcoin from exchanges:
Open your bitcoin wallet using your PIN or other auth method.

Select "receive", you'll get a Bitcoin receiving address (important note: this address can change, and this is normal, see the

FAQ here

). Copy this address.


On the broker platform, go to Bitcoin withdrawal. Put in the amount you want to withdraw, paste the receiving address, then confirm.

Usually you'll need to approve the transfer through a link in a email, then sometimes other things and maybe 2-Factor Authentication (2-FA).

When the withdrawal is confirmed by the broker, your bitcoin will most of the time arrive on your wallet within 10 to 30 minutes.

That's it! You can close and store everything, never lose you 12 or 24 word list you were given when creating your wallet and you'll be good to go!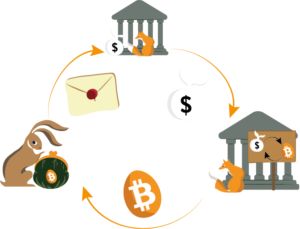 Recurring automatic buy: StackinSat – Relai (non KYC)
Create an account

Setup your recurring buy program

Give a receiving address for your bitcoin (you'll need to sign a message to prove ownership)

Setup your recurring wire transfer with the tracking ID

You're done!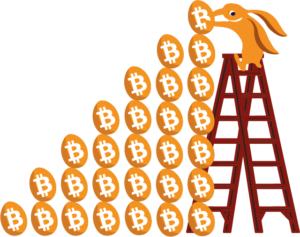 Peer-to-peer buy (noKYC) : Bisq – holdhodl – ATM – Pote
If you want to use an ATM:
Make the ATM scan the receiving QR code from your mobile wallet (it's different in Switzerland, you'll be given a private key).

Make your cash deposit.

Your bitcoin will be sent to the provided address, it can take some time (for Switzerland, go back home and move the BTC from the private key to your own wallet).
If you want to use a p2p system:
The peer scans you QR code or inputs your address.

Bitcoin is sent.

Wait for one or two confirmations (ideally at least 2).

Give the money, deal is done.
 KYC sucks and is harmfull for our industry and humain freedom. Learn how to fight it !

So that's it, you've got bitcoins ! You can check the courses for more help, it's free!